Unmissable technology – Unmissable prices in 2014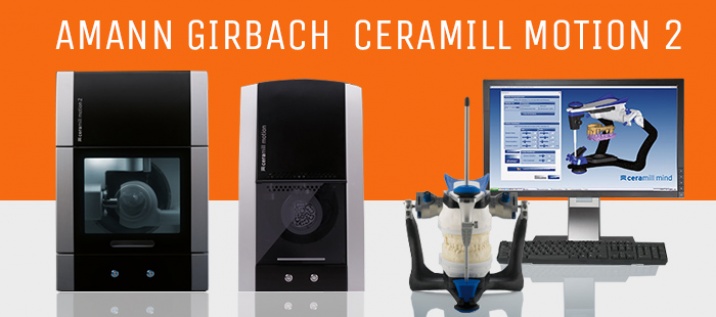 CAD-CAM – top quality technology in dentistry
Since 2012, August, our lab contains a German quality 3D scanner: the CAD-CAM Ammann Girrbach Ceramill Motion II. computer aided milling unit. Due to that, we are able to prepare top quality, German-precision zirconium prostheses.
Prostheses made by CAD-CAM technology: zirconium skeleton crowns, inlays, implants and anatomical temporaries.
We provide affordable quality service from German material through the latest technologies.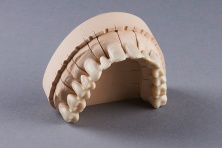 The lab's main activity is preparing zirconium, titanium and golden prostheses. We possess all necessary equipment required for preparation of final and full zirconium prostheses. We work with highly skilled professionals and German materials but our service is still affordable.
Main equipment
Our lab owns the whole CAD-CAM system
Computer
3D scanner
5-axis mill
Artex articulator
All the work is done by us in our lab.
| | |
| --- | --- |
| | |
| titanium frame | zirconium frame |
Zirconium
Zircon metal-free crowns, bridges and inlays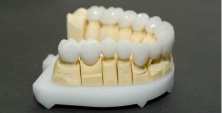 They are the most up-to-date, top-quality prostheses offered by cosmetic dentistry. The prostheses does not contain metal, every of its layers are tooth-coloured. This is the type of prosthesis which perfectly imitates our own teeth's layers and natural opacity, so they are perfectly aesthetic and durable too. The best, microscopically accurate marginal spinning can be achieved by the CAD-CAM system. Based on the silicon impression, we prepare a model which is digitalized by the 3D scanner. The computer-controlled milling unit prepares the prostheses without human touch excluding every mistake, while in case of pantograph-controlled technology; the zirconium dioxide frame is prepared manually.
The outcome is the alloy of perfect accuracy and high level of aesthetics.

We recommend zirconium oxide crowns for:
replacing ceramo-metallic crowns,
who has root canal treated or discoloured teeth,
who has metal allergy (zirconium oxide does not contain metal),
terminating gingivitis or unpleasant breath,
implants
The benefits of zirconium oxide crowns:
Aesthetic and accurate since they are prepared by CAD-CAM procedure.
Realistic: Zirconium prostheses can not be distinguished from natural teeth.
Reliable, durable: In the past ten years more than 10 million zircon crowns have been prepared worldwide for the patients' delight. Several clinical trials proved that these prostheses served their owners for years or decades.
100% biocompatible: zirconium oxide does not contain any metal, so the risk of allergy is practically excluded. They meet the highest expectations of implants, so the gum remains perfectly healthy around crowns and bridges.
Due to shoulder preparation the gum remains pink, will not turn blue.
The zirconium frames are already made from the veneering's colour

Attention
With our 5-axis milling unit, we undertake wage milling from any scanner for partner labs! For further details, please contact us.
For more information about Ceramill motion 2 Cad-Cam dental technology products, please click here!